Global Give Back Day 2021: How You Can Have an Impact
While the world around us has changed the last year and a half, one thing remains true: Contribution has always been an essential part of the Isagenix lifestyle.
So, whether it's volunteering in our local communities or donating to charities like the ISA Foundation, we believe that an important aspect of achieving personal wellbeing is a responsibility to serve others to help make the world a better place. And this fall is the best time to give back!
Isagenix and the ISA Foundation invite Associates, customers, and employees worldwide to commit to a day of service and giving to those in need on Global Give Back Day 2021!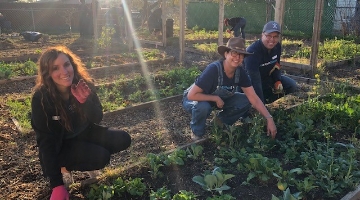 We would like to invite you to serve those in need between October 6 and Giving Tuesday on November 30 for Global Giveback Day 2021! And here's what's new:
This year, to help you have a safe, happy, and impactful Global Giveback Day, we've put together a combination of ideas for both hands-on and virtual volunteer opportunities.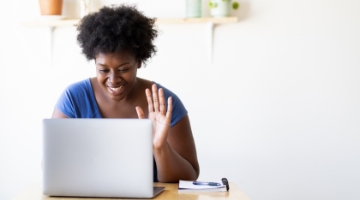 Virtual Give Back Opportunities
Wanna do some good around the world from the coziness of your couch this year? You can!
All you need is your smartphone to volunteer thanks to apps like Be My Eyes, Wakie, and MapSwipe.
On the other hand (or "side of the couch"), if you're looking for a more long-term volunteer opportunity, United Nations Online Volunteer offers a wide variety of virtual opportunities to make a difference on a global scale.
You can also donate directly to the ISA Foundation! Our mission is to create a global, sustainable impact through volunteer efforts and charitable contributions. We focus on healthy nutrition, support for underserved children, wellness education, natural disaster relief, and the pursuit of equality.
However you choose to serve for Global Giveback Day this year, there are plenty of safe, meaningful options to make an impact within your local community!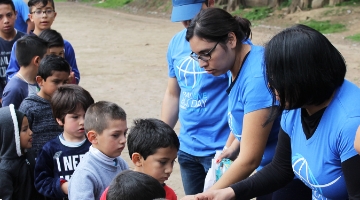 One of the best things about volunteering on Global Give Back Day is the opportunity to practice gratitude.
We have so much to be grateful for and this is a wonderful chance for us to help those in need experience a better quality of life. Every little bit counts!
Here are some ideas for you to participate this year:
You can organize a food drive at your local food bank
Serve meals to those in need at your nearest soup kitchen
Volunteer to help abandoned and abused animals at your local shelter
Participate or organize a community-wide clean-up effort
One thing's for sure, you're going to have a positive impact on people's lives! But for some, it's best to participate in a Global Give Back effort that has personal and meaningful significance to them.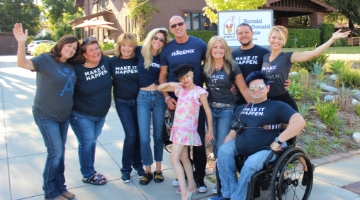 Meet Jeff and Debbi Bebee
Last Global Give Back Day, Jeff and Debbi Bebee rallied their team for a day of volunteering at the Ronald McDonald House (RMH) in Pasadena, California.
When their infant son was paralyzed in a car accident, during the darkest time of their lives, the Bebees remembered being grateful to RMH. They were able to live there while receiving the care and support they truly needed.
Together with their team, Jeff and Debi organized and catered a dinner party for the families currently living at RMH to give them a chance to connect with one-another and some sense of normalcy during such a difficult time.
Their team was astonished how grateful the families were for the evening, but Jeff and Debi knew all too well how much a hot meal can mean to a family in crisis.
"When we give back, we give ourselves hope," Debi Beebe says. "If you've been in need, you realize how important it is to give back all you can. And if you can make someone smile, it's all worth it!"
When you and your team Give Back, take pictures, post them to social media, and tag Isagenix and the ISA Foundation to let us know how you're helping make the world a better place!