Written By
Carolina Varela
Isagenix Juntos! Celebrating Hispanic Heritage Month
Did you know that the United States has the second largest population of Hispanic people in the world living in it, second only to Mexico. !Es verdad!
Hispanic Heritage Month begins on Sept. 15 and spans to Oct. 15. The days include several Latin American countries' independence days, including Costa Rica, El Salvador, Guatemala, Honduras, Nicaragua, Mexico, and Chile.
Here at Isagenix, we celebrate these days and honor the dedication and spirit of all Latinx members. This year's theme: Hispanics: Be Proud of Your Past, Embrace the Future—compels the Hispanic community to embrace and reflect on what it means to be Hispanic.
Ready to celebrate with us? Here are 7 ways you can celebrate Hispanic Heritage Month and acknowledge this vibrant community's spirit, contributions, desire, and richness.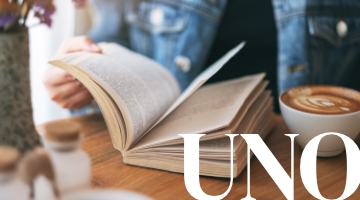 Latinx voices are all around. Pick up a book and step inside a world that you may not know existed. It's important to read books that highlight differing backgrounds or ethnicities. This gives all of us tools to navigate a changing society. For too long, bookshelves have not authentically reflected the truth of what this society looks like. Novels by Hispanic authors can change that. Here are three classics to check out right now if you haven't.
Gabriel García Márquez, One Hundred Years of Solitude
Isabel Allende, The House of Spirit
Jorge Luis Borges, The Library of Babel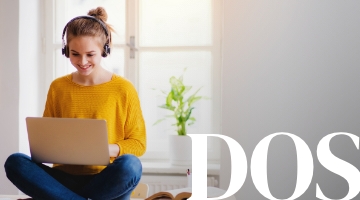 Add Spanish to your vocabulary
If you don't already know any Spanish, simply check out YouTube or any social media platform. Many Hispanic creators are ready to teach and reach out! If you already know some Espanol, why not push your skills? Try teaching someone who is ready to learn. (For example, I add in simple Spanish vocab words when I'm speaking to native English speakers at work, and yes, my colleagues have learned a lot. It's a great way to bond and share who I am.)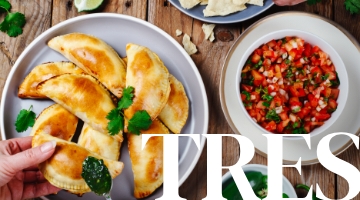 Taste authentic Hispanic foods
Thanks to fast-food restaurants, Hispanic food has become somewhat readily available. But try to think beyond that! It's certainly a great start, but you haven't had tamales until it's been created with care by an Abuela. Latinx is all about family. So, eating at a big table surrounded by those who love you is a must. There are many YouTube channels that discuss culture and food. Try making something from a recipe!
If you're a chef at home – consider inviting some folks over for a traditional meal. Trust me, people love to eat! Especially delicious Hispanic foods!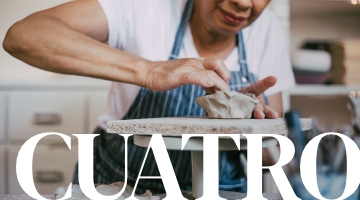 Immerse yourself in works by Hispanic artists
Quick: name at least 3 Hispanic artists whose work has changed the world! Can you do it? If you can't, let's work on that. Here are some you should know. Now you have a starting point!
For the history buff:

I'm going to have to go with 

Frida Kahlo

 here. Her work is incredibly transcendent and even though you may have heard of her, go read something about 

her

. You'll learn something.

 From overcoming tragedy to being able to 

buck conventions, even now she is changing 

the 

culture.

Who has changed pop culture: Jean-Michel Basquiat
Emerging artists to know: Ok, really, there are so many, but check out Roberto Lugo, His work is incredibly exciting.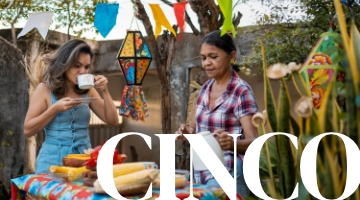 Find events in your local community
From small towns to larger cities, communities of all sizes have Hispanic clubs or events that cater to those  interested in learning more and celebrating together.
Remember, 60.6 million people who consider themselves of Hispanic or Latinx backgrounds reside in the U.S. If you are Hispanic and feel that you want to help others in your city learn more, put something together—even if you do an online presentation with your friends or hold your own fiesta.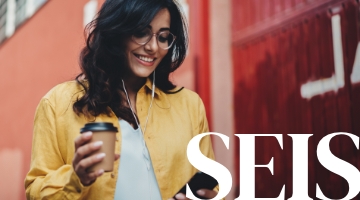 Enrich your knowledge with Hispanic history
You don't even have to go to a library to do research anymore! You can get online and watch a video or read something. Also, social media creators are exploring innovative ways to educate the world on their experiences or info they understand. This year, the Hispanic Heritage Foundation has partnered with TikTok to help boost Latinx-owned businesses. TikTok, it's not just to learn a dance, anymore! If you don't have the app, go ahead and download it. When you look in the right areas, it can be incredibly educational.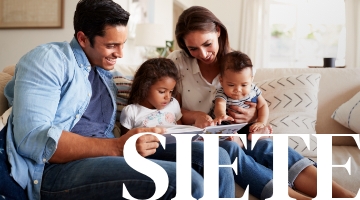 Talk to kids – or a member of a younger generation
Regardless of your cultural or ethnic background, it's always an interesting and illuminating experience to learn how children, or young adults, feel about cross-cultural friendships. You may be surprised about how insightful kids can be. You may even learn something, too.